About Us
Contact Us
Tel:86-0755-81497634
Fax:86-0755-81495093
E-mail:info@headpackaging.com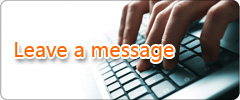 Company Profile

Current Location:
Home
- Company Profile
XiMan Industrial(Inland Title:Shenzhen Shunbaoda Plastic MFG Co.,Ltd) is a leading manufacturer in development, designing, manufacturing and marketing of Packaging Products in Shenzhen,China.


XiMan Industrial was founded in 2008. Our factory range is about 3,000 square meters and we have more than 100 employees and a very strong and professional R&D team which can develop new models very quickly.Our company is specialized in PP, APET, PVC, PS, PET blister packaging, plastic tray, clamshell packaging, color flocking pack and other materials blister, also producing PE/PO/OPP bag, printing bag, plastic bag, poly bag, PE/PO roll packaging film, transparent/color anti-static bags etc.

Our product is widely used for food packaging, pharmaceutical packaging, cosmetic packaging, electronic packaging etc, the main products included clamshell, plastic packaging, clam shell, blister pack, vegetable & fruit tray, food packs, egg tray, hardware blister packaging, cosmetic containers, plastic containers, moon cake tray, bowl cover, cylinder, folding blister, electronic tray, flocking blister box, hardware tools package, pharmaceutical, cosmetics packaging etc blister packaging products, Our products are popular with customers from home and overseas.Main markets cover Europe, America, Middle East etc.

BTW,Our company as sales agent specialized in exports of other packaging,such as : white-box, colored box, corrugated box, label & tag, paper bag, paper card, vacuum bag, EPE pearl foam, bubble bag, compound bag and so on.Our company is determined to develop the highest quality, widest variety and the largest manufacturer of plastic packaging products in China.Ever since the company founded, it has been taking good opportunities, facing challenges, maintaining a rapid growth. In order to meet the customer's needs, we are continually to improve ourselves during the producing process.Our company not only pay attention to the products quality, but also pay more attention to the choice of raw materials. All the materials have passed ROHS、SGS、Safely Testing Standard.


Our company is to establish a long-term cooperative relations with domestic and foreign businessmen for the packaging project. We can provide one-stop services, also can accept OEM/ODM orders, because we have a strong R&D team can service for you!

Welcome to contact with us! Attn: Charlotte Chan E-Mail: info@headpackaging.com



【 Go Back 】 | 【 Print 】 | 【 Close this window 】